Adding watermarks to photos was never so convenient & powerful.
Watermark Photos & Illustrations of the most common File Formats with Watermarks
Multiple Layers Watermarks of Images & Texts including Photo Borders
Profile Editor for designing individual Watermarks
Dynamic Expression for displaying data in Watermark Layers (including EXIF Image Metatags, location lookup via GPS data, Excel or CSV data)
Blending Effects like Drop shadows, Bevel or Glow
Input Image dependent Watermark Size
Gradient Color Support for Layers
Batch Image Format Conversion, Auto-Rotation, Resizing & Renaming
Multilingual User Interface
FREE Edition for Personal Use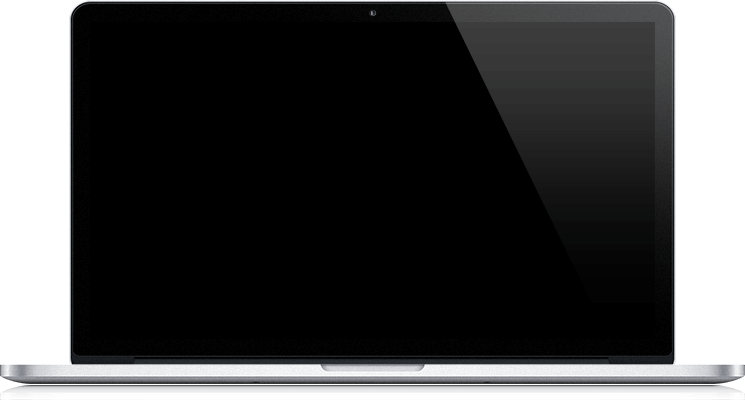 How do you like your photo watermark?
Position your watermark individually on your photos. Choose several corners, edges or the center of your pictures to display your watermark. Add more than one watermark to your pictures and create a discretely visible tile watermark that protects the whole photo from image theft. Additionally, you can put a photo border around your picture. Learn more!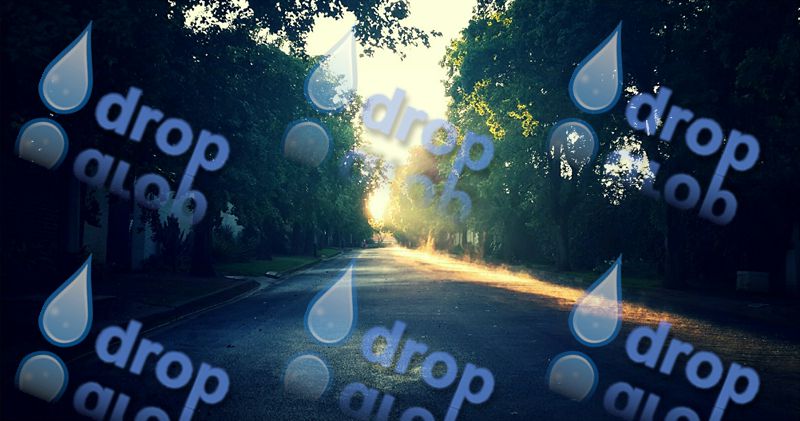 Watermark images by just three clicks!
bulkWaterMark is structured by its easy-to-use wizard interface. When you start the application for the first time, you need to create a new watermark template to protect your images. Once you have defined how bulkWaterMark should output your pictures, you can start watermarking right from Windows Explorer and do not need to open the app anymore. Learn more!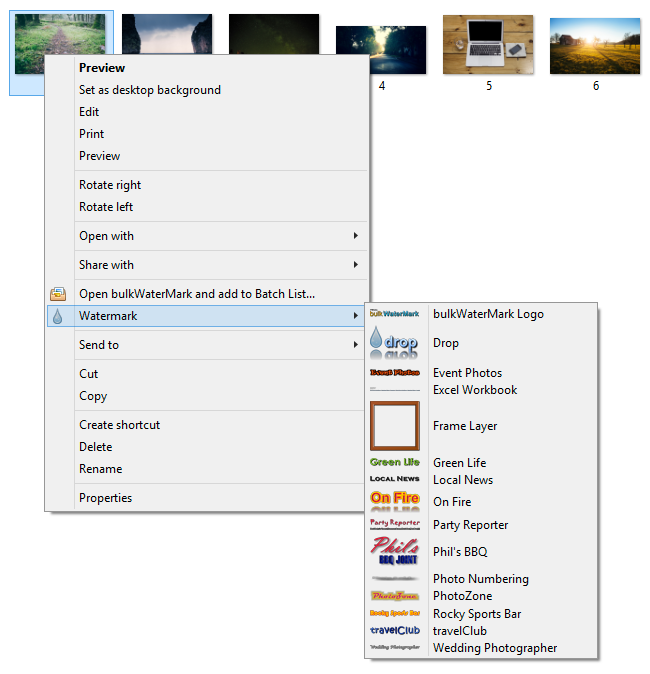 Photo Watermarking Features
If you like waterMark V2 for batch watermarking your pictures, then you will ❤ the new one for getting your photos protected!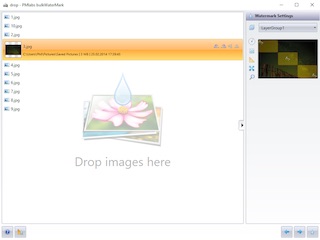 So Powerful and Yet Easy to Use
The new wizard interface of bulkWaterMark guides you step by step through the protection process of watermarking your photos. Once you have set up how you want the watermark to be applied on your images, watermarking photos is just a matter of a few mouse clicks - if you wish right away from Windows Explorer. Find out how to watermark photos with bulkWaterMark - batch image conversion, resizing and renaming included!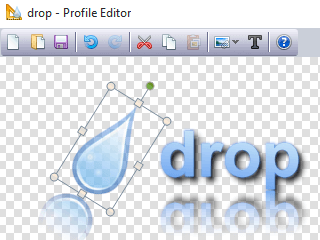 What You See Is What You Get
bulkWaterMark has a brand new watermark editor interface that supports live editing of all layers and watermark settings – including undo/redo. Start with an empty canvas and design an eye-catching watermark for your pictures. It just works like in any other professional image editing software.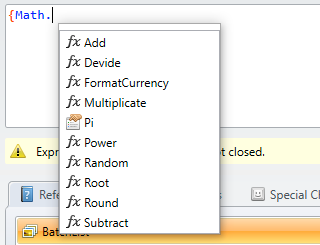 Dynamic Expressions Reloaded
The all new bulkWaterMark image processor allows dynamical resolving of text and data for watermarks like EXIF picture meta tags, image data and Microsoft Excel or CSV data expressions, logical instructions and calculations. Syntax highlighting guides you in the right direction when creating watermarks with dynamic text for your photos.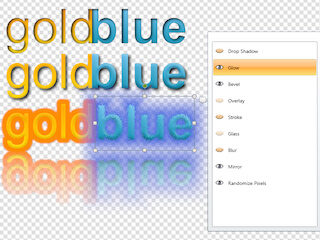 Gorgeous Blending Effects
Nice drop shadows under your transparent image watermarks, smooth glow around text with a soft bevel effect near its edges – no problem anymore with bulkWaterMark. It is powered by our new core graphics engine PMlabs GrfX and brings several graphic effects for putting the cherry on your photo watermark's top.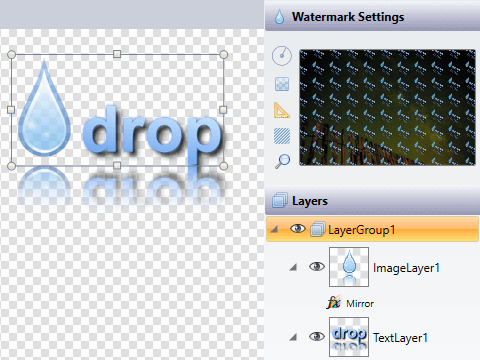 Versatile Watermark Features
bulkWaterMark comes with rotatable layers, grouping of layers to multiple watermarks in a single profile, relative layer sizes and gradient colors for even more amazing looks of your logo or text watermarks. Also new: The new tile watermark mode makes sure that a group of layers gets stamped over the whole image you want to protect.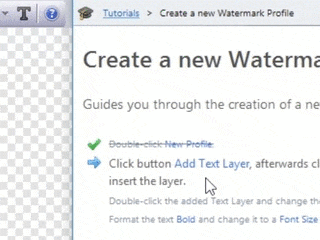 Help & Tutorials
bulkWaterMark is a powerful batch watermark software and might be complex in the beginning for image editing software first timers. Thus it comes with an innovative context sensitive help system including interactive tutorials to let you batch watermark photos fast and efficiently.
Watermark Software Editions
Create watermarks for images free or try our other editions to get more creative features for protecting your photos!
Free
Freeware with optional Pro trial
Batch watermark unlimited images with watermarks
Smooth & Easy Wizard Interface
Nag Screen
Built-in Help & Tutorials
No Commercial Usage
Basic
Basic features, but still more powerful than alternatives
Bulk watermark unlimited pictures with watermarks too
License for a single computer
Smoother (Nag-free) Wizard
Built-in Help, Tutorials & Online Support
Use GIS data in Expressions
Use Excel & CSV cell data in Expressions
Commercial Usage for Individuals
Pro
Best value offer for individuals
All the cool stuff from Basic plus:
Family License for up to 3 computers
Nice Layer Effects Support
Use Gradient Colors everywhere
Multiple Corner/Edge, Random or Tile Watermarks
Group Layers to Watermarks
Image-relative Layer Sizes
Commercial Usage for Individuals
Business
The pro edition for businesses
All the cool stuff from Basic plus:
Business License for a single computer
Nice Layer Effects Support
Use Gradient Colors everywhere
Multiple Corner/Edge, Random or Tile Watermarks
Group Layers to Watermarks
Image-relative Layer Sizes
Commercial Usage
Review us
Contact us if you want to write a blog review or tutorial about our software and get a Business license for free.
Payment Options
We accept Bank Wire Transfers, PayPal, Amazon Payments, Visa, MasterCard, American Express, Discover and JCB.
No Subscription
Pay the above mentioned prices once and keep bulkWaterMark forever without any subscription.
14-Days Returns
Try before you buy for 30 days without risk. If you are not satisfied after buy, we offer money back guarantee within 14 days of purchase.